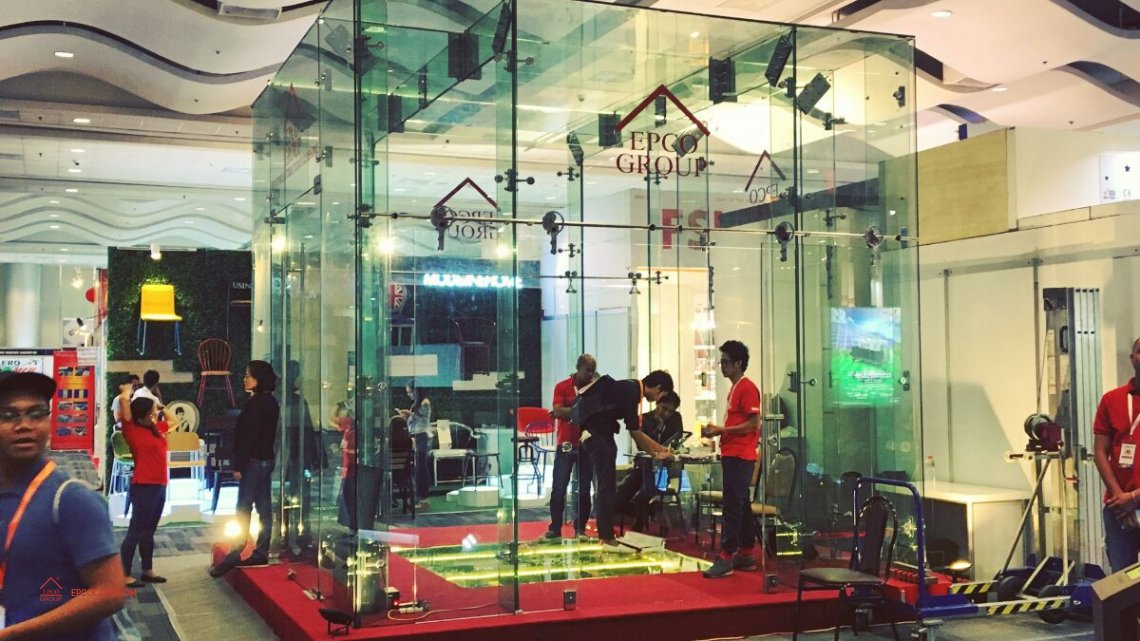 Achievements:
1. Installing the glass house in 26 hours.
2. Utilizing glass beams instead of Steel beams.
3. Using Products: Curtain wall fittings, sliding door systems, and swing door systems
4. Impressing bunch of visitors by the glass floor as a display case.
5. Supplying our rich acknowledge to visitors.